Knowledge about plywood
2022-07-28
Knowledge about plywood

Why doesn't plywood and other wood-based panels need fumigation in international trade?

Under normal circumstances, importing countries enforce fumigation on imported solid wood or logs.
However, importing countries usually do not require fumigation of plywood, blockboard, medium density board,
high-density board, oriented particleboard, hard fiber board, particleboard and other man-made boards.

Why is this?

In fact, fumigation is only a kind of insect killing treatment, in which toxic gases are usually used to kill pests in wood.
The purpose of fumigation is to prevent pests in imported wood from harming the forest resources of the importing country.


Pests are likely to exist in solid wood. Therefore, it is very important to fumigate imported solid wood before it enters the market.
Otherwise, pests in solid wood are likely to bring great harm to the forests of importing countries.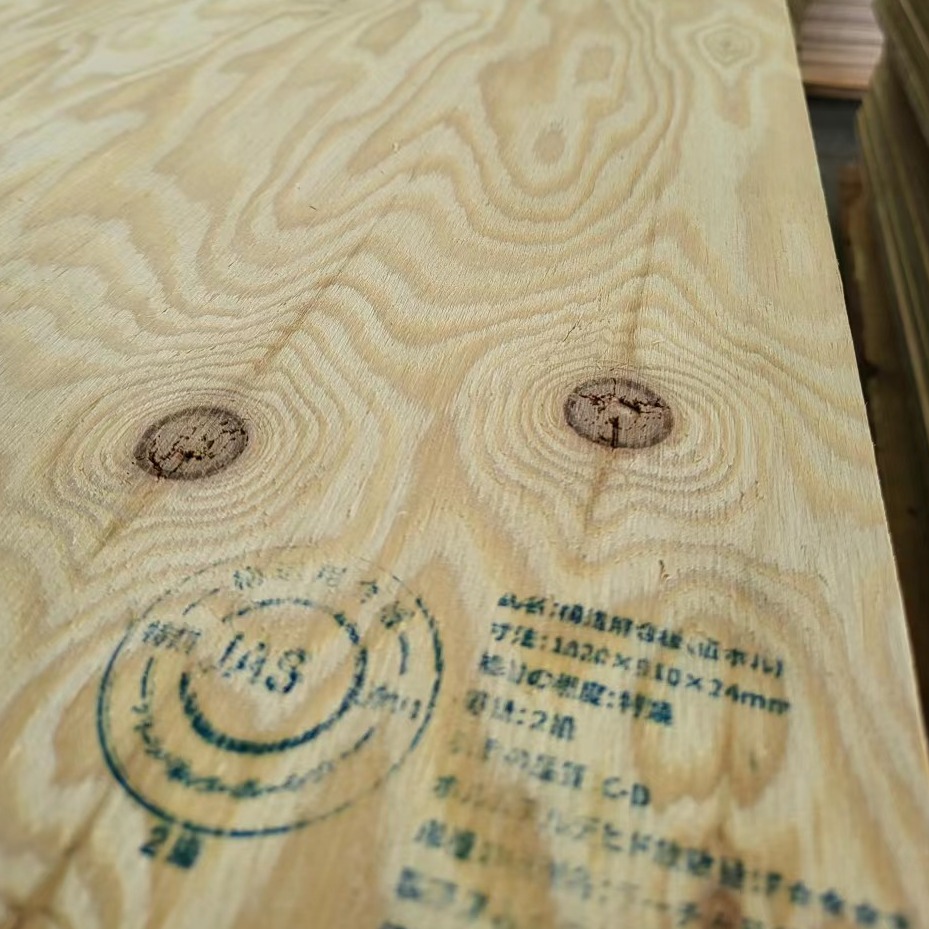 However, there are no harmful organisms in man-made boards (such as plywood, blockboard, medium density board, high-density board,
oriented particleboard, hard fiberboard, particleboard, etc.). These wood-based panels will undergo high temperature and high pressure
treatment in production. In this case, all pests in imported solid wood will be killed in the high temperature and high pressure environment.

Because there are no pests, these wood-based panels do not need to be fumigated.

Plywood is generally divided into three ply boards, five ply boards, seven ply boards, nine ply boards, etc. why are they singular layers?

The purpose of adopting single ply plywood is to maintain the stability of plywood structure. If plywood has a middle core layer, and the
thin plates on both sides are symmetrical relative to the middle core layer, it is not easy to warp and deform in use.

Therefore, the plywood is always glued together according to the wood texture, with one layer horizontal and one layer vertical and staggered,
so that each layer of veneer is restrained from warping or breaking.

If the double-layer number is adopted, although it is a horizontal and a vertical row of plates, the texture of the outermost two layers of
plates is inconsistent,which will cause the wood boards of one layer to shrink inward and the wood boards of the other layer to shrink horizontally.
This will cause the plywood to warp and deform.Therefore, in general, plywood is singular.


However, in actual production, it is possible to use two layers of veneers with the same grain direction as the middle layer. In this case, although
the plywood is an even number of layers, the even number of layers of plywood can still maintain the structural stability because the veneer textures
on both sides of the plywood are still symmetrically arranged.

Therefore, plywood is not necessarily an odd number of layers.

The construction film covered formwork refers to that a layer of film covered paper is covered on the high-quality wood-based panel, and the film
covered paper and the wood-based panel are thermally pressed to generate the construction film covered formwork; The surface of the coated board
is smooth, shiny, waterproof and fireproof, and has excellent durability (weather resistance, corrosion resistance, chemical resistance) and anti fouling ability.
The construction with the coated board makes the cement formwork more smooth, which can better remove the formwork and avoid secondary ash,
greatly improving the work efficiency and saving manpower and materials. At the same time, it will not cause any pollution to buildings,
and the amount of harmful gases can be strictly limited