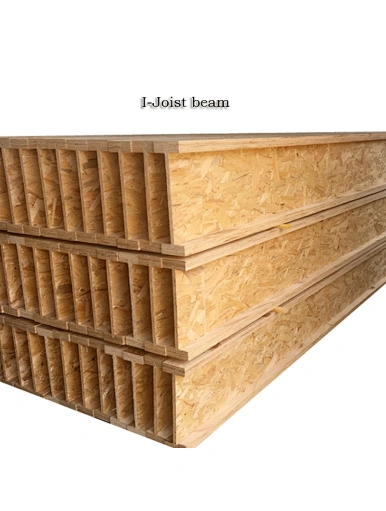 Leader brand I-Joist beam
Leader brand I-Joist beam
Leader brand I-Joist beam
              Strictly control the quality of product accordin to the high quality standard.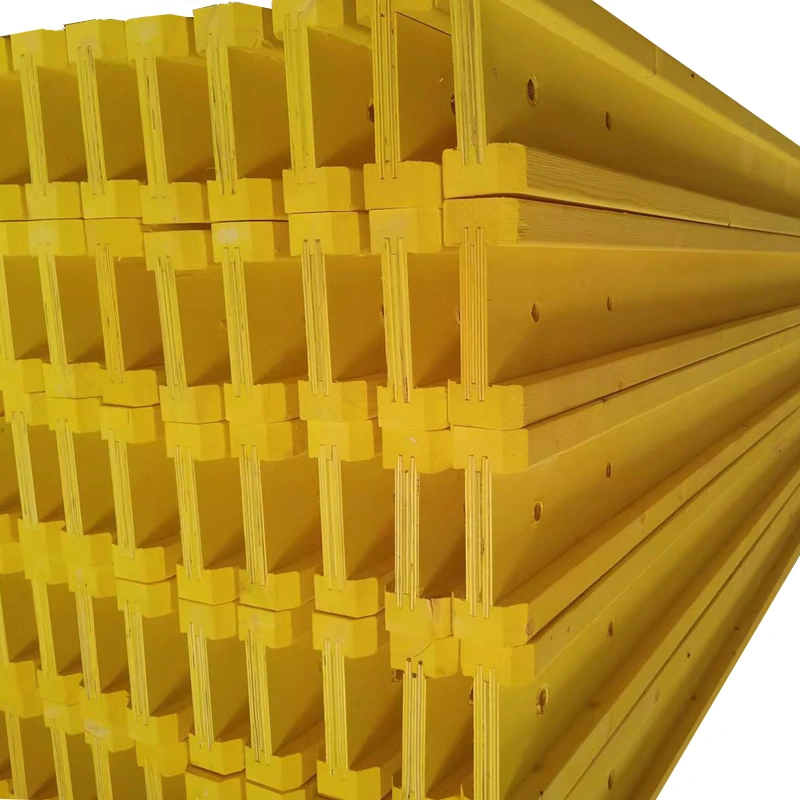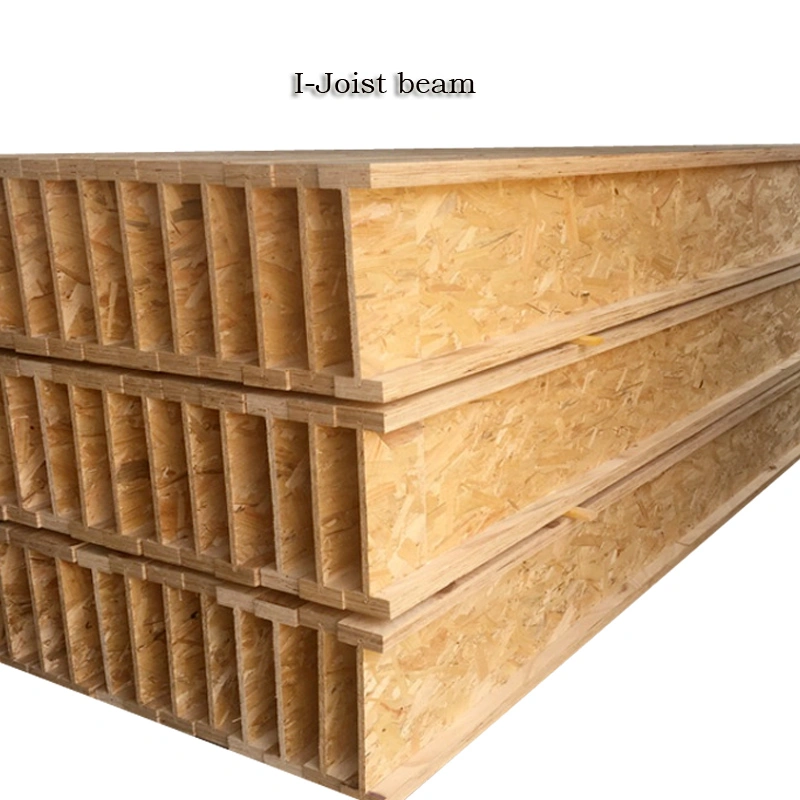 Strictly control the quality of product accordin to the high quality standard.
Product Name:I-Joist beam/ Leader brand I-Joist beam/H20 beam/i joist wood beams/I-Joist beams/wood i-joist
Brand:Leader
Materiatl:plywoood or OSB+Radiate pine/Larch pine LVL
Height:200/240/300/360mm,+/-0.5mm,or as request
The thickness of Web:10mm/12mm,+/-1mm(or as request)
Length:1000mm-6000mm,as request
Glue:MR/E0/E1/E2/WBP/Melamine
Application:Level formwork system, Vertical formwork system, Adjustable formwork system,
Curve formwork system, Irregular formwork, etc.
MOQ:3800-4200m per 40ft container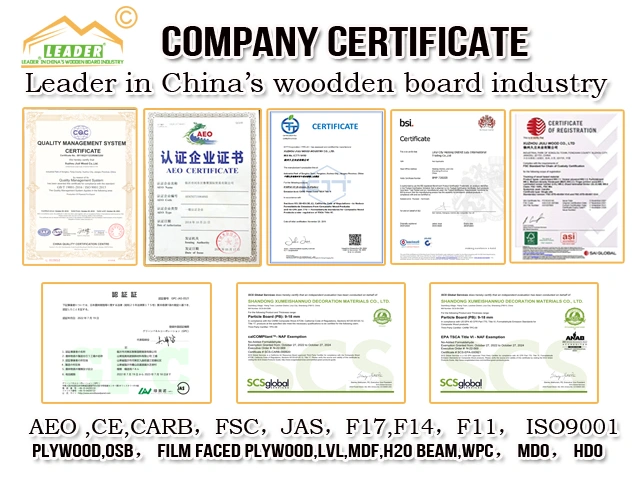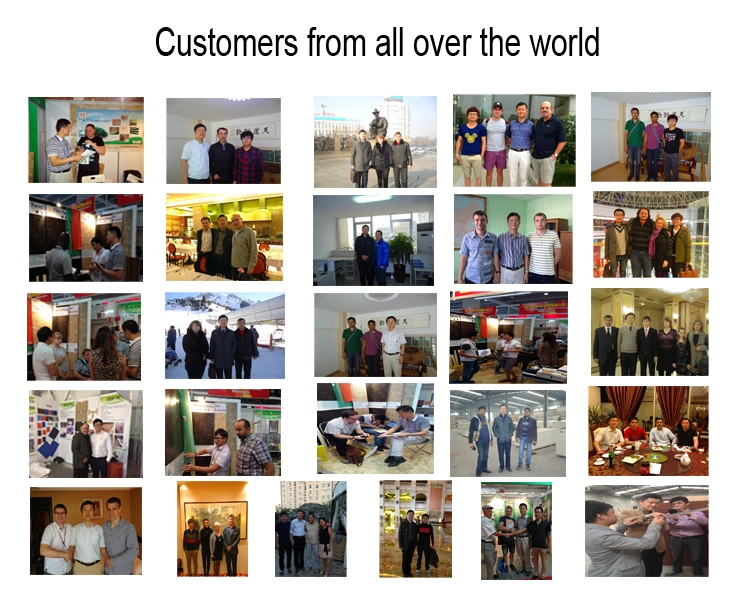 FAQ
 
1. who are we?
We are based in Shandong, China, start from 2012,sell to South Asia(35.00%),South America(15.00%),North
America(10.00%),Africa(10.00%),Southeast Asia(5.00%),Western Europe(5.00%),Eastern Asia(5.00%),Mid
East(5.00%),Oceania(5.00%),Eastern Europe(5.00%). There are total about 201-300 people in our office.
2. how can we guarantee quality?
Always a pre-production sample before mass production;
Always final Inspection before shipment;
3.what can you buy from us?
plywood,OSB,Film faced plywood,MDF
4. why should you buy from us not from other suppliers?
We acquired AEO, F17, BPS and Independent Intellectual Property Rights, possess"CC"brand and 5 patents related OSB product. 
2production lines of OSB and 6 plywood lines. Annual exporting volume around 300000 M3.
5. what services can we provide?
Accepted Delivery Terms: FOB,CFR,CIF,EXW,DAF;
Accepted Payment Currency:USD,EUR,CNY;
Accepted Payment Type: T/T,L/C,D/P D/A,Credit Card,PayPal,Western Union;
Language Spoken:English,Chinese,Arabic,Russian
I-Joist beams, also known as wood I-joist beams or H20 beams, are widely used in construction projects. These beams offer several advantages over traditional solid wood beams. The I-Joist beams are engineered to be stronger and lighter, allowing for longer spans and reducing the need for additional support. They are also more resistant to warping, twisting, and shrinking compared to solid wood beams. Additionally, I-Joist beams have a consistent size and shape, making them easier to work with during construction.
When it comes to pricing, I-Joist beams are generally competitive with other types of structural beams. The cost may vary depending on the size, length, and specific requirements of the project. It is advisable to consult with suppliers or manufacturers to get accurate pricing information.
I-Joist beams typically come with certification to ensure their quality and compliance with industry standards. The certification guarantees that the beams meet specific performance criteria and have undergone rigorous testing. This provides reassurance to customers that they are using reliable and safe structural components in their construction projects.
Customers who benefit from using I-Joist beams include contractors, builders, architects, and engineers involved in residential, commercial, and industrial construction. These beams are suitable for various applications such as floor systems, roof systems, and wall framing. The versatility, strength, and cost-effectiveness of I-Joist beams make them a popular choice among construction professionals.
In summary, I-Joist beams offer numerous advantages over traditional solid wood beams. They are engineered for strength and durability, have consistent dimensions, and are competitively priced. With their certification and wide range of applications, I-Joist beams have become a preferred choice for many customers in the construction industry.
An I-joist beam, also known as an engineered wood I-joist or simply I-joist, is a type of structural beam used in construction. It is designed to provide strength and stability while using less wood compared to traditional solid lumber beams.
I-joists are made by combining a vertical web with top and bottom flanges. The web is typically made of oriented strand board (OSB) or plywood, while the flanges are made of solid lumber or laminated veneer lumber (LVL). The combination of these materials creates a beam that is lightweight, strong, and resistant to warping or twisting.
The"I"shape of the joist gives it its name, as it resembles the capital letter"I"when viewed from the end. This shape allows the joist to distribute loads evenly across its length, making it an efficient and reliable choice for floor and roof framing.
I-joists are commonly used in residential and commercial construction for applications such as floor joists, roof rafters, and wall studs. They offer several advantages over traditional solid lumber beams, including longer spans, reduced deflection, and improved dimensional stability.
Overall, I-joists are a popular choice in modern construction due to their strength, versatility, and cost-effectiveness. They provide an efficient solution for structural framing while minimizing the use of natural resources.