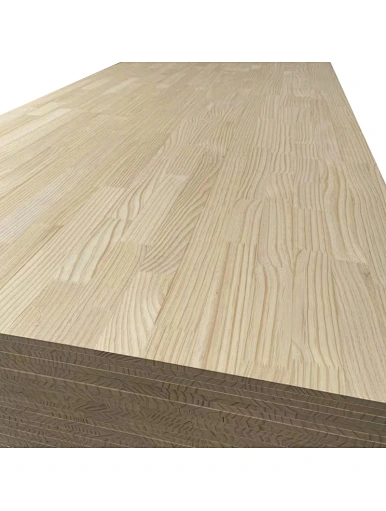 Strictly control the quality of product accordin to the high quality standard.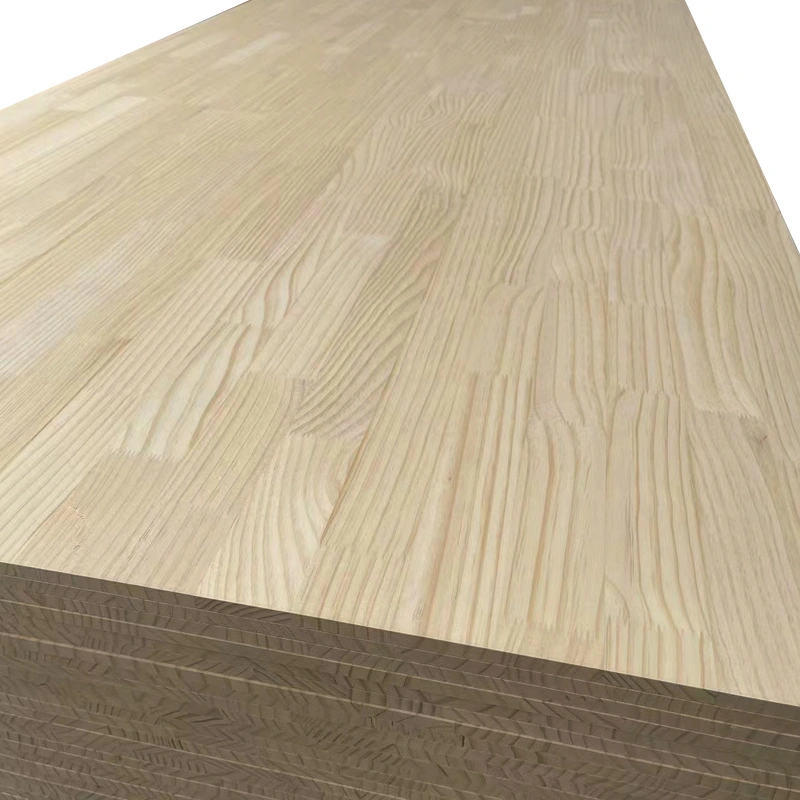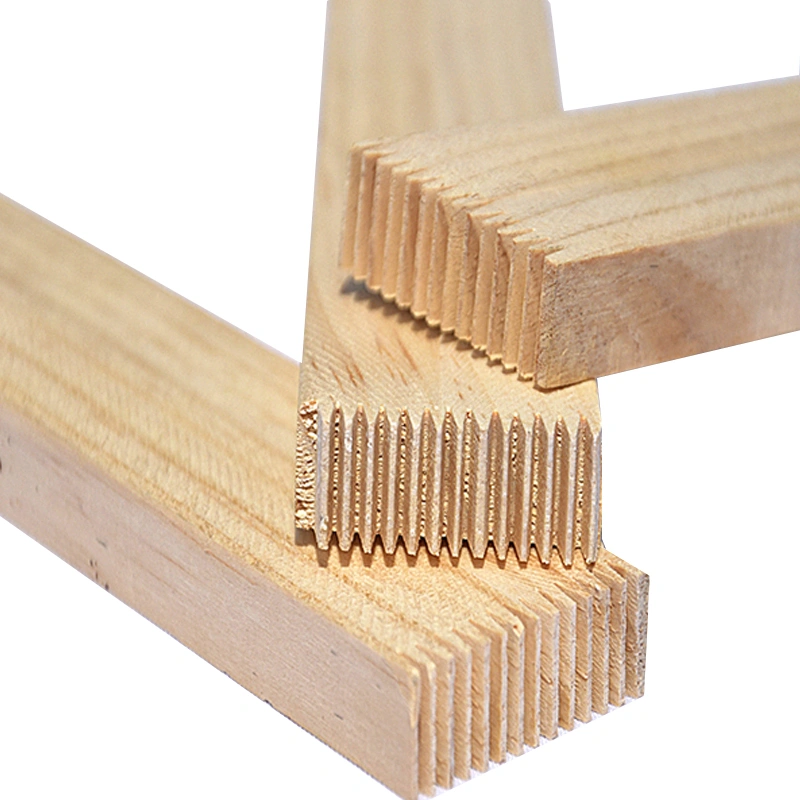 Strictly control the quality of product accordin to the high quality standard.
Product Name:Pine finger joint lumber
Glue:MR/E0/E1/E2/WBP, etc
Material:radiata Pine
Size:1220*2440  or Customer Requirements
Thickness:9mm/12mm/15mm/18mm/22mm,etc
Moisture:Less than 14%
Application:Furniture, Construction, Decoration, etc
Finger joint board is also called Glued Laminated Timber(Glulam).
It is made of very small sizes of best quality solid timber and then glued together.
Keywords:Finger joint lumber、laminated wood、glued laminated wood、finger joint panel、Pine Wood、finger joint lumber board、pine finger jointed lumber、lumber finger joint wood、finger joint lumber、laminated finger joint pine、New Zealand radiata pine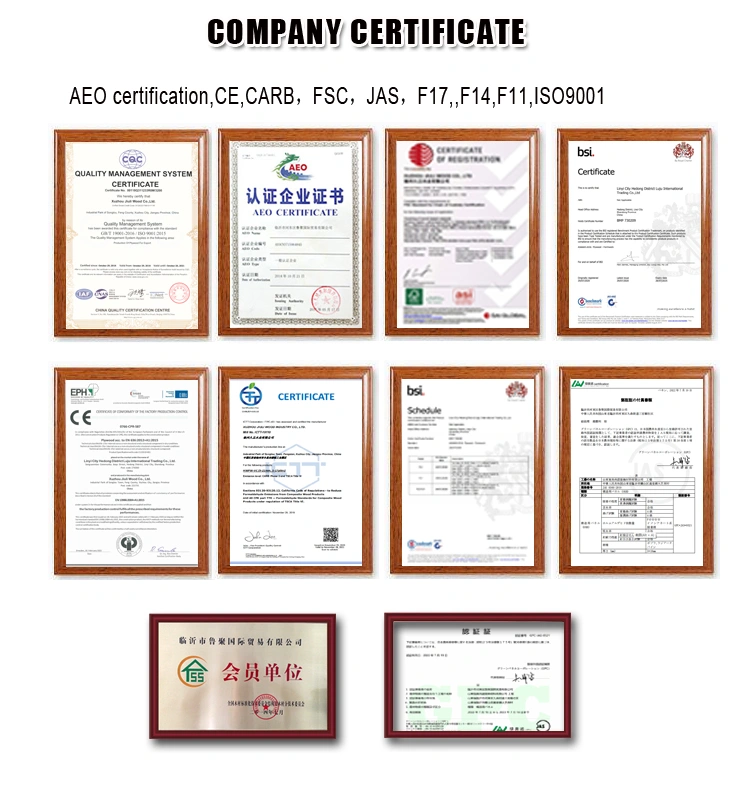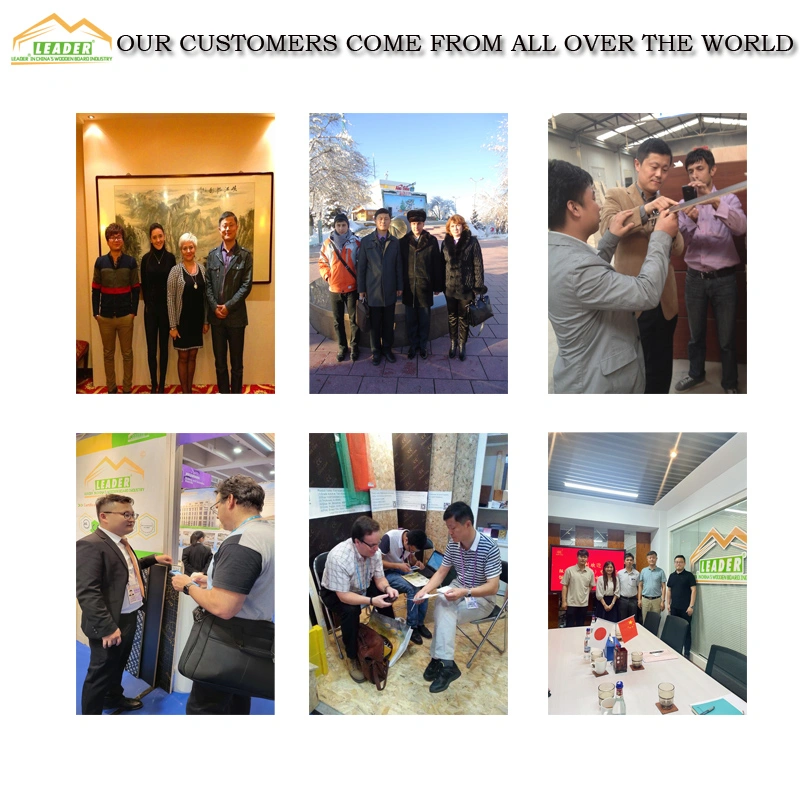 A、The plenty of expertise and experience accumulated over years in wooden board.
B、Strict quality inspection,From the purchase of raw materials, to the production process of strict control of product, and then strict product inspection.High quality products.
C、Good supplier supply and demand relationship to meet customers' long-term stable demand.
D、Advanced production technology, strict cost control and cost reduction. Great advantage in price.
1. who are we?
We are based in Shandong, China, start from 2012,sell to South Asia(35.00%),South America(15.00%),North
America(10.00%),Africa(10.00%),Southeast Asia(5.00%),Western Europe(5.00%),Eastern Asia(5.00%),Mid
East(5.00%),Oceania(5.00%),Eastern Europe(5.00%). There are total about 201-300 people in our office.

2. how can we guarantee quality?
Always a pre-production sample before mass production;
Always final Inspection before shipment;

3.what can you buy from us?
plywood,OSB,Film faced plywood,MDF

4. why should you buy from us not from other suppliers?
We acquired AEO, F17, BPS and Independent Intellectual Property Rights, possess"CC"brand and 5 patents related OSB product. 
2production lines of OSB and 6 plywood lines. Annual exporting volume around 300000 M3.

5. what services can we provide?
Accepted Delivery Terms: FOB,CFR,CIF,EXW,DAF;
Accepted Payment Currency:USD,EUR,CNY;
Accepted Payment Type: T/T,L/C,D/P D/A,Credit Card,PayPal,Western Union;
Language Spoken:English,Chinese,Arabic,Russian
Pine finger-joint lumber, also known as finger-jointed pine lumber, is a type of wood product made from pine boards that have been cut into short sections and then joined together using finger joints. This process involves machining complementary, interlocking profiles on the ends of the boards, creating a strong and seamless connection.
Here are some key characteristics and uses of pine finger-joint lumber:
Strength and Stability: Finger-jointing enhances the strength and stability of the pine lumber. It creates a continuous, solid piece of wood that is less prone to warping, twisting, or splitting.
Length and Consistency: Pine finger-joint lumber allows for longer and more consistent lengths of wood compared to natural boards. This makes it ideal for applications where long, straight pieces are needed, such as for framing or trim.
Appearance: Pine finger-joint lumber typically has a clean and uniform appearance. It is often used for interior and exterior trim work, moldings, and other visible applications.
Versatility: Due to its dimensional stability and uniformity, pine finger-joint lumber can be used for a variety of woodworking and construction projects. It can be easily cut, shaped, and finished to meet specific design requirements.
Cost-Effective: Finger-jointed pine lumber is often more cost-effective than using long, solid pieces of wood, making it a popular choice for builders and carpenters.
Painting and Finishing: Pine finger-joint lumber accepts paints and finishes well, allowing for customization of its appearance to match the desired aesthetic of a project.

Common applications for pine finger-joint lumber include door and window casings, baseboards, crown moldings, chair rails, wainscoting, and various other decorative and structural elements in both residential and commercial construction.
Overall, pine finger-joint lumber offers a combination of strength, affordability, and versatility, making it a valuable material for a wide range of woodworking and construction projects.