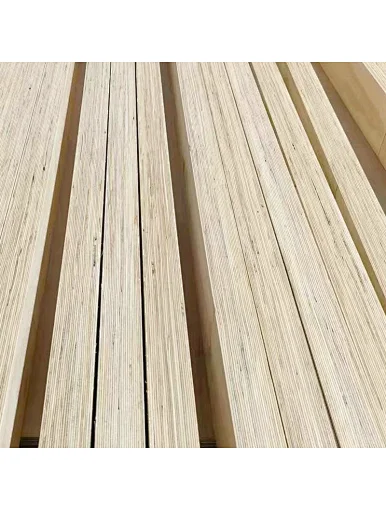 Structural laminated veneer lumber
Structural laminated veneer lumber
Structural laminated veneer lumber
SIZE:3600*95*65(TEXTURE-OF MATERIAL:LARCH+REDIATA PINE)
Elastic modulus:F14 E12

SIZE:2400*150*75(TEXTURE-OF
MATERIAL:LARCH+REDIATA PINE)
Elastic modulus:F14 E12
       PRODUCTS PARAMETER

                 Strictly control the quality of product accordin to the high quality standard.
Meterials:New zealand Radiata Pine&Larch &Masson pine
Grade:Stuctural Grade
Size:95*4595*65150*77mm Lengh 1000-12000mm
Glue:A Bond phenolic
High quality full pine LVL, full pine LVL, Commercial Plywood Supplier, Manufacturer.
We are one of full pine LVL Supplier, we provide high quality LVL Plywood.

Certificates:  CE 、FSC、 BSI-benchmark AS/NZS 4357.0  Australia standard Certified lvl beam 
serial number

Grade

Tree species

glue

Product Name

Specification (thickness * width)mm

1

F17

Larch

Phenolic glue

LVL

45/65*95

2

F14

Larch Eucalyptus

Phenolic glue

LVL

45/65*95

Larch Pinus radiata mixture

Phenolic glue

LVL

45/65*95

Larch Masson Pine mixture

Phenolic glue

LVL

45/65*95

Pinus massoniana (medium long board)

Phenolic glue

LVL

45/65*95

3

F11

Pinus massoniana (short and medium board)

Phenolic glue

LVL

45/65*95
            Strictly control the quality of product accordin to the high quality standard.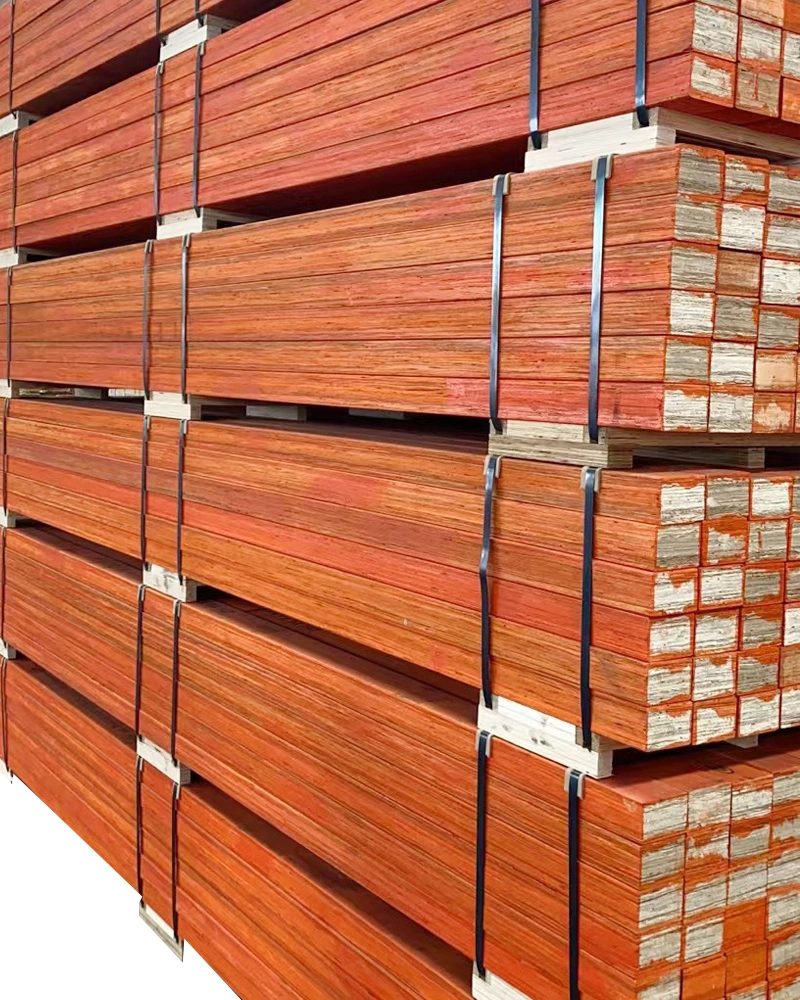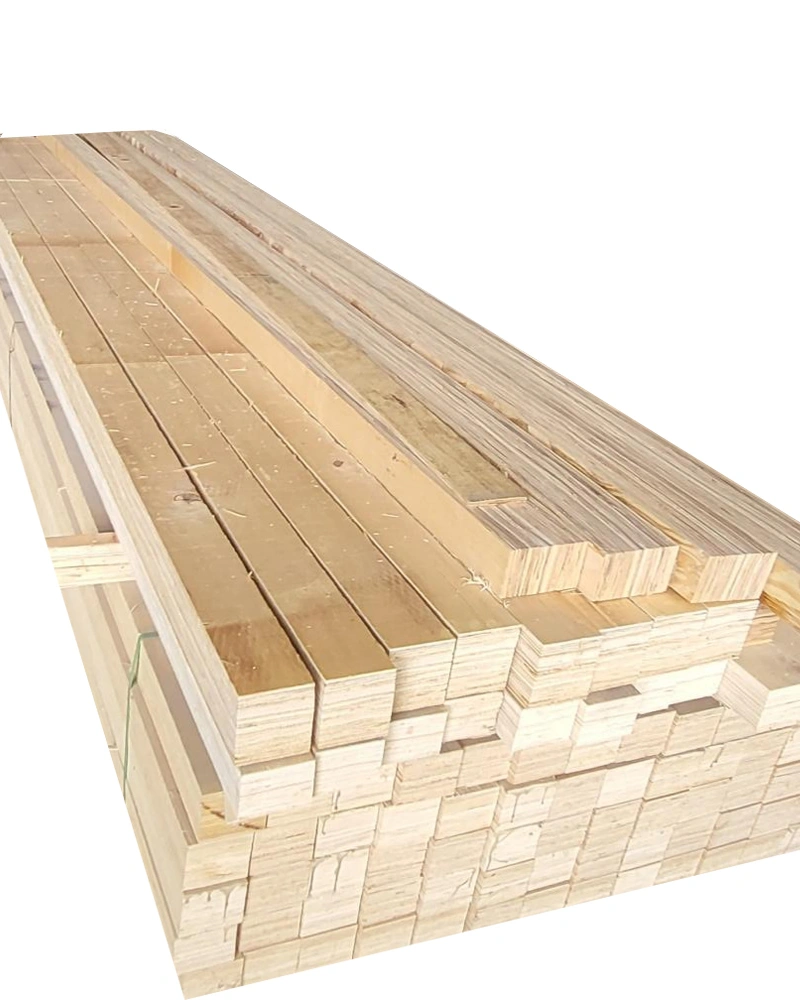 SIZE:3600*95*65(TEXTURE-OF MATERIAL:LARCH+REDIATA PINE)
Elastic modulus:F14 E12
                Brief introduction of our production process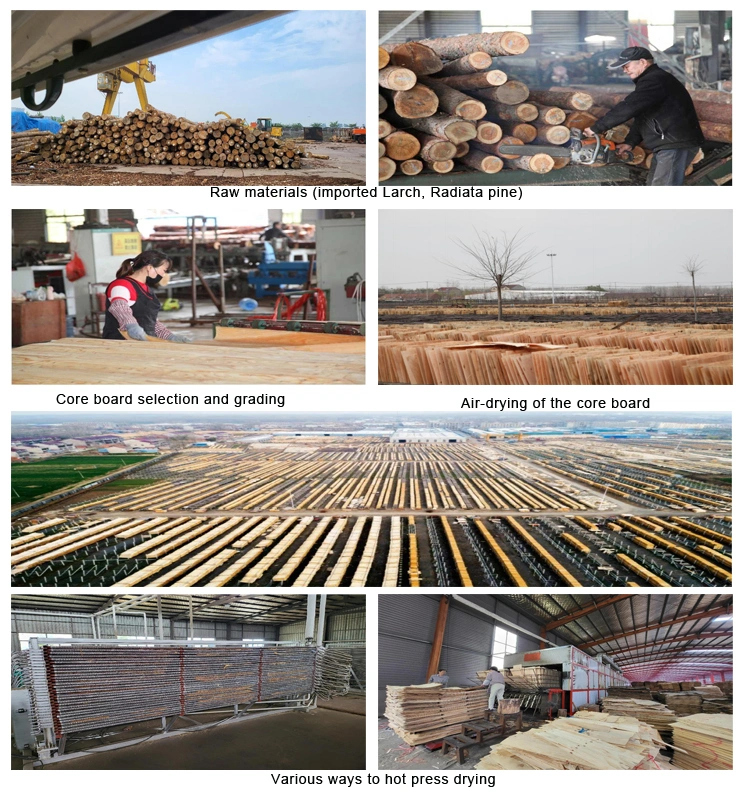 Raw materials (imported Larch, Radiata pine)->Core board selection and grading
->Air-drying of the core board->Various ways to hot press drying->Raw material warehouse
->Cold pressing->Hot pressing->Semi-finished product->Cutting->Waterproof coating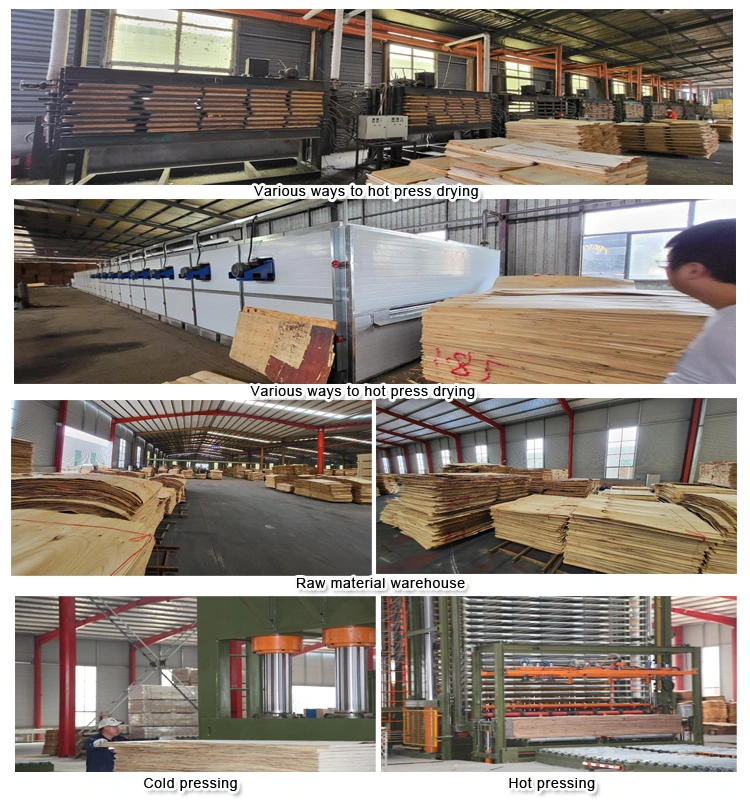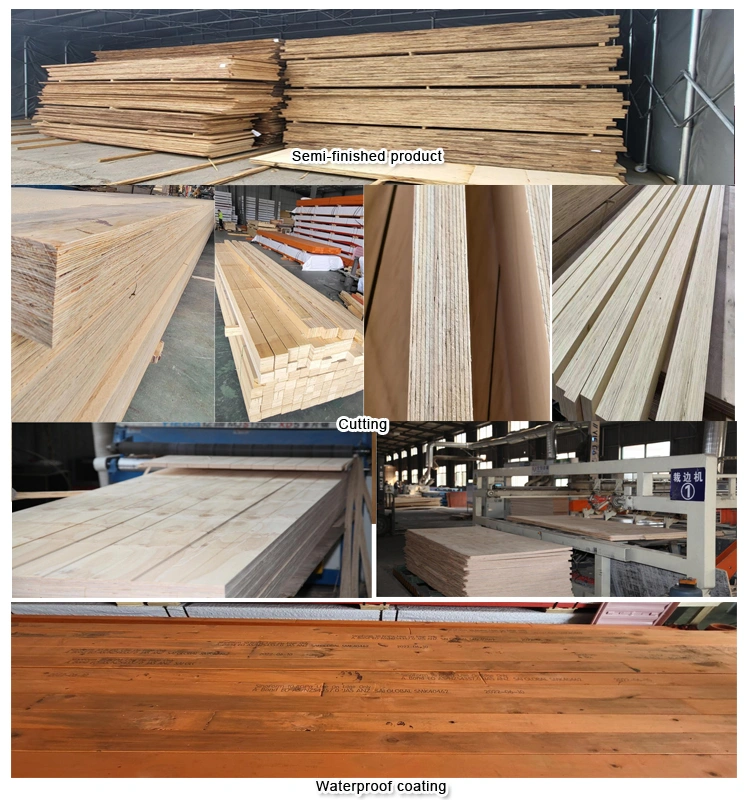 PRODUCTS PACKING
          Strictly control the quality of product accordin to the high quality standard.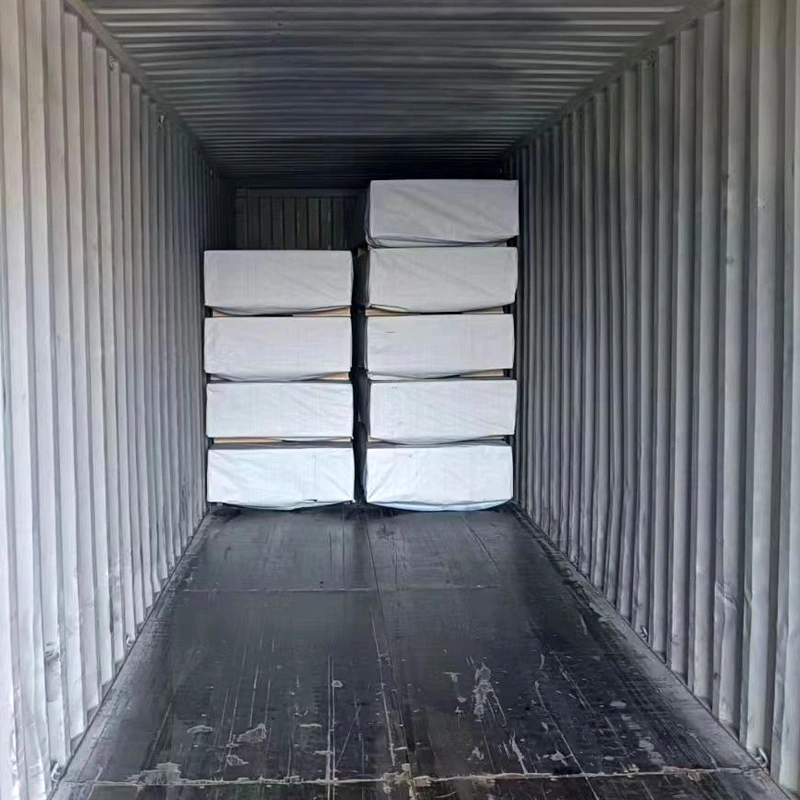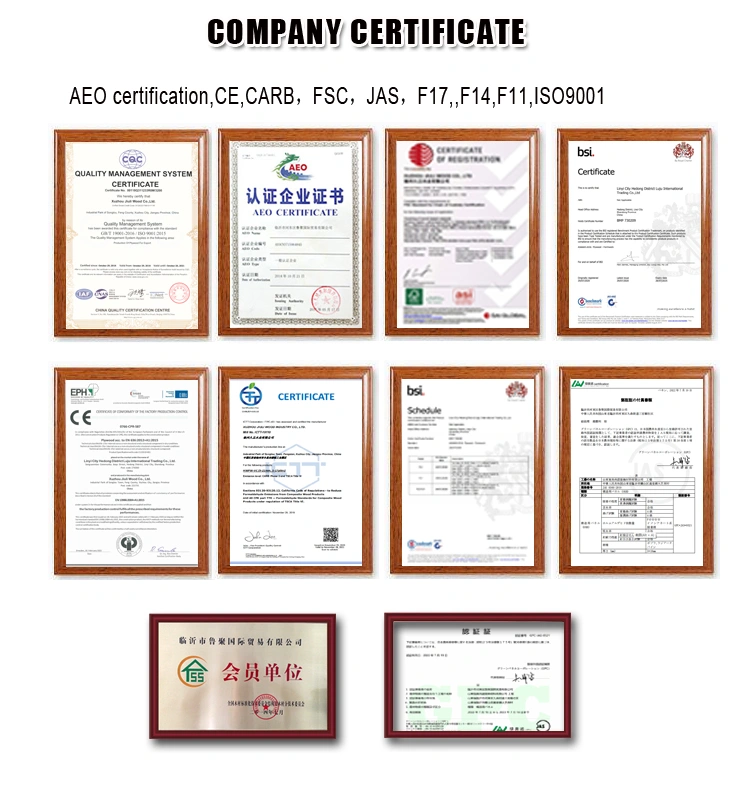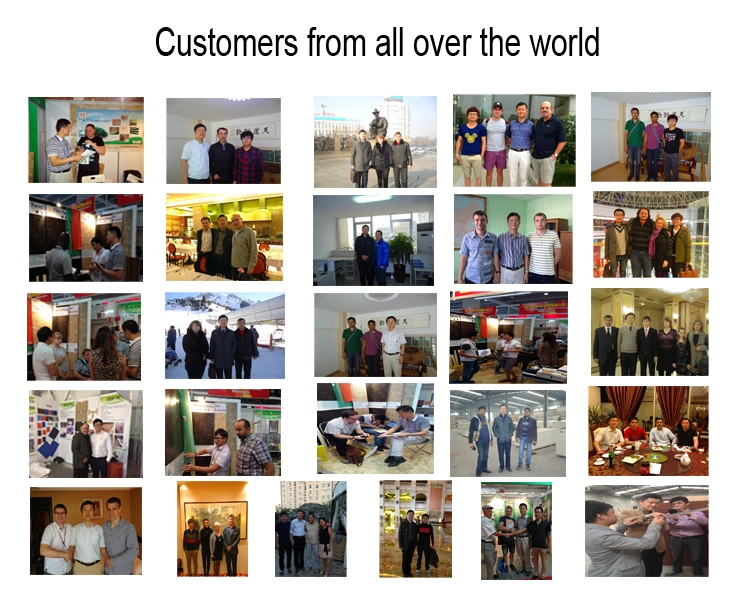 FAQ
1. who are we?
We are based in Shandong, China, start from 2012,sell to South Asia(35.00%),South America(15.00%),North
America(10.00%),Africa(10.00%),Southeast Asia(5.00%),Western Europe(5.00%),Eastern Asia(5.00%),Mid
East(5.00%),Oceania(5.00%),Eastern Europe(5.00%). There are total about 201-300 people in our office.

2. how can we guarantee quality?
Always a pre-production sample before mass production;
Always final Inspection before shipment;

3.what can you buy from us?
plywood,OSB,Film faced plywood,MDF

4. why should you buy from us not from other suppliers?
We acquired AEO, F17, BPS and Independent Intellectual Property Rights, possess"CC"brand and 5 patents related OSB product. 
2production lines of OSB and 6 plywood lines. Annual exporting volume around 300000 M3.

5. what services can we provide?
Accepted Delivery Terms: FOB,CFR,CIF,EXW,DAF;
Accepted Payment Currency:USD,EUR,CNY;
Accepted Payment Type: T/T,L/C,D/P D/A,Credit Card,PayPal,Western Union;
Language Spoken:English,Chinese,Arabic,Russian
Feature:Formwork LVL use on LVL Concrete Formwork,LVL Joists,LVL bearers,LVL Walers,LVL Soldires and Supports.
It is storng,lightweight,straight and uniform which will reduce forming costs and improve the quality of concrete finish.
 
structural laminated veneer lumber(LVL)Information understanding

Laminated veneer lumber (LVL) is a material made of thick veneers laminated along the grain direction, hot pressed and glued, and then sawed.
Compared with solid wood, LVL has the advantages of uniform structure, high strength and good dimensional stability, which can meet the application requirements of wood structure building, bridge, furniture and transportation.
Laminated Veneer Lumber (LVL) is an engineered wood product that is created by bonding together multiple layers of thin wood veneers using adhesives. Each layer, or veneer, is typically around 1.5 to 3.5 millimeters thick. The veneers are typically sourced from rotary-peeled or sliced logs, which are then dried and sorted.
The process of creating LVL involves arranging the veneers in a parallel orientation, meaning that the grain of each layer runs parallel to the length of the LVL beam or board. The veneers are then glued together under high pressure and heat to form a solid and strong composite material.
LVL offers several advantages over solid wood or traditional lumber. It has a high strength-to-weight ratio, making it strong and durable while being relatively lightweight. LVL is also less prone to warping, twisting, or shrinking compared to solid wood. It provides consistent structural properties, which allows for predictable performance in construction applications.
The dimensions of LVL can vary depending on the intended use and manufacturing specifications. It is commonly used as beams, headers, and columns in construction projects. LVL beams can span longer distances and support heavier loads compared to solid wood beams of the same size. LVL is also utilized in the manufacturing of door and window frames, furniture, and other load-bearing applications.