Leader s Premium Plywood Range
author: LINYI LUJU INC
2023-09-07
Leader's Premium Plywood Range: Elevating Construction with Quality and Variety

Introduction:
In the ever-evolving world of construction and woodworking, selecting the right materials is paramount to achieving success in projects. Film faced plywood has emerged as an essential component, prized for its versatility and resilience. In this article, we will delve into the vast world of plywood, focusing on Leader, a trusted brand renowned for its commitment to quality and innovation. We will explore an array of products, including construction plywood, UV coated plywood, melamine laminated plywood, chipboard plywood, and more, that have made Leader a go-to choice for contractors, carpenters, and builders worldwide.

Leader's Commitment to Quality:
When it comes to sourcing high-quality plywood materials, Leader stands tall among the competition. With a rich history of manufacturing excellence, Leader has earned a reputation as a reliable source for top-tier products that meet and often exceed industry standards.

Leader's Comprehensive Plywood Range:
Film Faced Plywood: Leader's film faced plywood is engineered to withstand the harshest of conditions, making it the ideal choice for concrete formwork and shuttering. Its durability and resistance to moisture make it a trusted companion in construction projects.
Construction Plywood: Construction plywood from Leader is a versatile building material, suitable for various applications. Its strength and durability ensure it can handle heavy loads, making it indispensable in construction projects.
UV Coated Plywood: For projects requiring a pristine finish and protection against UV rays, Leader's UV coated plywood is the solution. It offers a polished appearance while withstanding outdoor exposure.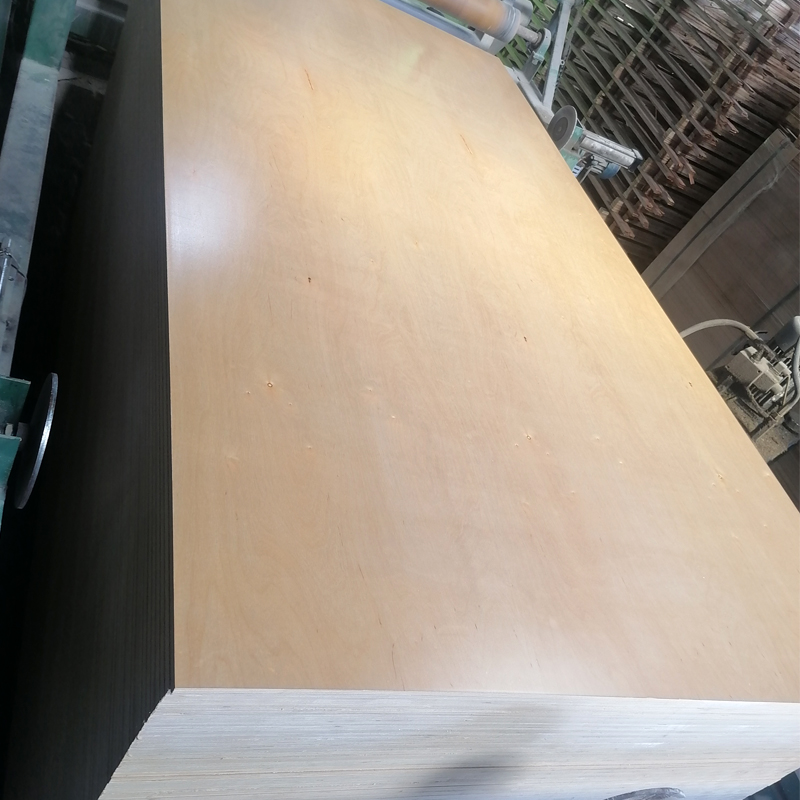 Melamine Laminated Plywood: Leader's melamine laminated plywood combines the durability of plywood with the aesthetic appeal of melamine. This product is perfect for interior applications where both form and function matter.
Melamine Coated Plywood: When you need surfaces that are not only durable but also easy to clean and maintain, Leader's melamine coated plywood comes to the rescue. It's ideal for furniture and cabinetry.
Chipboard Plywood: Chipboard plywood by Leader is an affordable yet sturdy option, suitable for various applications. It's a cost-effective choice for those looking to balance quality with budget considerations.

MDF Colors: Leader offers a wide range of MDF (Medium-Density Fiberboard) colors, providing versatility in design and aesthetics for interior projects.
7/16 Plywood: When it comes to sheathing and subflooring applications, Leader's 7/16 plywood is a reliable choice. It provides structural stability and ease of installation.

Why Choose Leader?
Leader stands out in the plywood industry due to several key factors:
Quality Assurance: Leader is committed to producing plywood that meets stringent quality standards, ensuring reliability and longevity in your projects.
Innovation: The brand continuously invests in research and development, bringing innovative products like UV coated and melamine laminated plywood to the market.
Variety: With a diverse product range, Leader caters to a broad spectrum of construction and interior design needs.
Global Reach: Leader's products are accessible worldwide, making it a trusted choice for contractors on a global scale.

Conclusion:
Leader has established itself as a prominent player in the plywood industry, offering a comprehensive range of high-quality products to meet the diverse needs of the construction and woodworking sectors. Whether you require film faced plywood for construction, UV coated plywood for outdoor projects, or melamine laminated plywood for interior design, Leader has a solution that combines quality, durability, and innovation. Elevate your projects with Leader's premium plywood range, where excellence is the standard.