Leader is Innovative Elegance and Durability
author: LINYI LUJU INC
2023-07-25
UV Birch Plywood:Leader is Innovative Elegance and Durability
Leader, a reputable brand in the plywood industry, is renowned for its commitment to providing high-quality products that meet the diverse needs of customers. Among its remarkable offerings is UV Birch Plywood, a sophisticated plywood variant that combines the natural beauty of birch wood with the enhanced protection of UV-cured finishes. In this comprehensive article, we will explore the unique characteristics, manufacturing process, applications, advantages, and benefits of Leader's UV Birch Plywood.
Understanding UV Birch Plywood
Introducing UV Birch Plywood
UV Birch Plywood is a distinctive type of plywood characterized by its premium birch face veneer coated with a UV-cured finish. Birch wood, known for its smooth texture, elegant appearance, and excellent strength, serves as an ideal canvas for the UV coating. The UV-cured finish enhances the plywood's durability, water resistance, and resistance to wear and tear, making it suitable for a wide range of applications.
Leader's Commitment to Quality
Leader's commitment to excellence is at the core of its brand identity. The introduction of UV Birch Plywood reflects Leader's dedication to innovation and the pursuit of superior plywood solutions that meet international quality standards.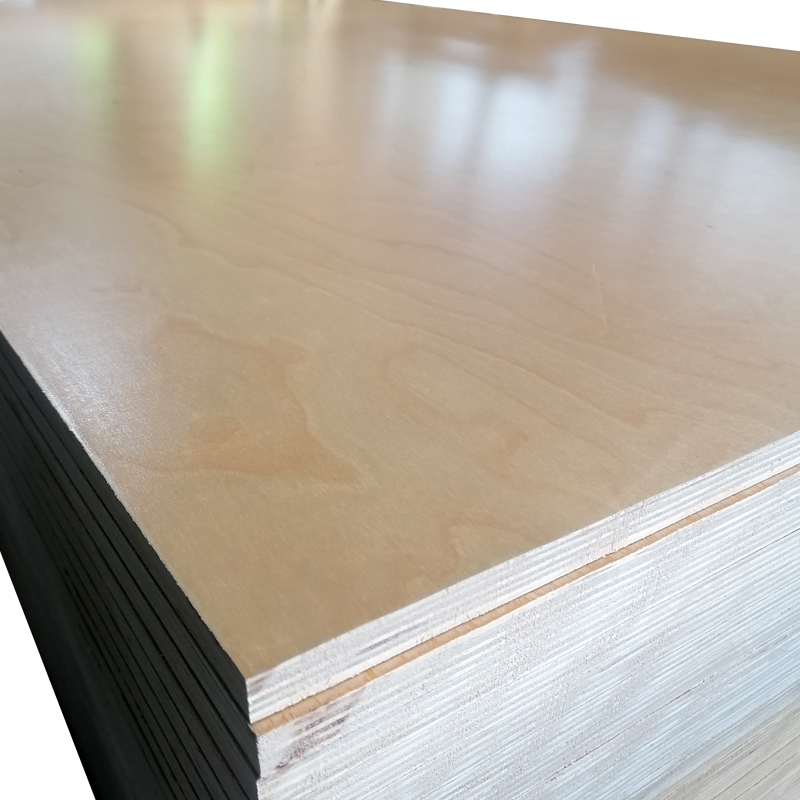 High-Quality Birch Veneers
The production of UV Birch Plywood begins with the careful selection of premium birch veneers sourced from responsibly managed forests. The veneers are chosen for their smooth surface, consistent grain patterns, and natural elegance.
UV-Cured Finish
After the birch veneer is carefully bonded to the plywood core using water-resistant adhesives, a UV-cured finish is applied to the surface. The UV-curing process involves exposing the plywood to ultraviolet light, which instantly hardens and cures the finish, resulting in a strong and durable protective layer.
Multiple Coats and Finishes
UV Birch Plywood may undergo multiple coats of UV-cured finish to achieve the desired level of protection and appearance. Different finishes, such as gloss, semi-gloss, or matte, are available to cater to various aesthetic preferences and application requirements.
Key Advantages and Benefits
Enhanced Durability
The UV-cured finish enhances the plywood's durability, providing resistance to scratches, stains, and fading. This makes UV Birch Plywood an ideal choice for high-traffic areas and applications where longevity is essential.
Water and Moisture Resistance
The UV-cured finish acts as a protective barrier, making UV Birch Plywood highly resistant to water and moisture. This feature ensures its stability and performance even in damp environments.
Aesthetic Appeal
UV Birch Plywood showcases the natural beauty of birch wood, with the UV-cured finish enhancing the wood's grain patterns and color. The result is an elegant and visually appealing surface that elevates any project's aesthetics.
Low Maintenance
The UV-cured finish simplifies maintenance, as it reduces the need for frequent refinishing or polishing. Regular cleaning with mild soap and water is often sufficient to keep UV Birch Plywood looking pristine.
Applications of UV Birch Plywood
Furniture and Cabinetry
UV Birch Plywood finds extensive use in furniture manufacturing, including cabinets, tables, chairs, and other interior furnishings. Its durability and beauty make it a popular choice for high-end residential and commercial projects.
Interior Design and Architectural Elements
In interior design, UV Birch Plywood is employed for wall paneling, ceilings, doors, and decorative elements that add a touch of elegance to spaces.
Retail Displays and Fixtures
For retail spaces, UV Birch Plywood enhances the presentation of product displays, shelves, and fixtures, creating an inviting and sophisticated environment.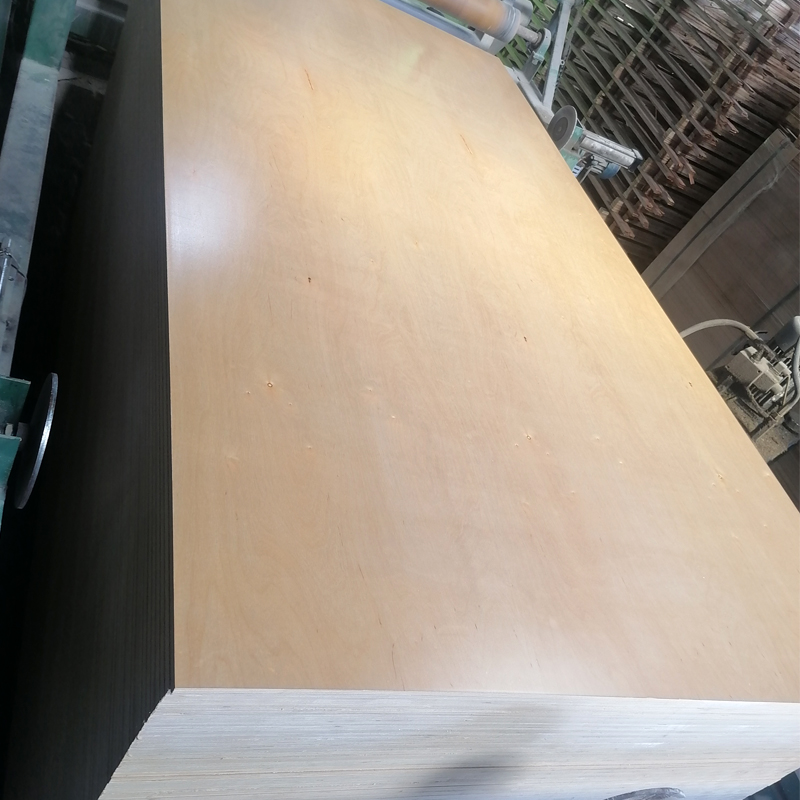 Wall Cladding and Partitions
In architectural applications, UV Birch Plywood is used for wall cladding and partitions, adding a distinctive touch to office spaces, hotels, and other commercial buildings.
Compliance with Standards
Quality Assurance
Leader's UV Birch Plywood undergoes rigorous quality control measures to ensure that it adheres to the brand's high standards for appearance and performance.
Leader's UV Birch Plywood stands as a testament to the brand's commitment to delivering innovative and durable plywood solutions. Its enhanced durability, water resistance, and elegant appearance make it a preferred choice for architects, interior designers, and woodworking enthusiasts seeking a plywood material that marries aesthetics with functionality. Whether used in furniture, interior design, or architectural applications, Leader's UV Birch Plywood continues to shine as a symbol of elegance and enduring quality.