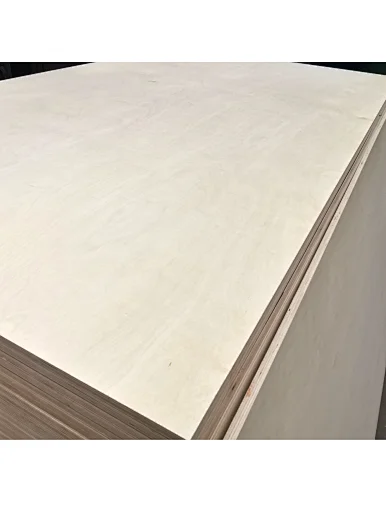 Full Birch Plywood Leader Plywood CE Certification
Full Birch Plywood Leader Plywood CE Certification
       PRODUCTS SHOW
 Strictly control the quality of product accordin to the high quality standard.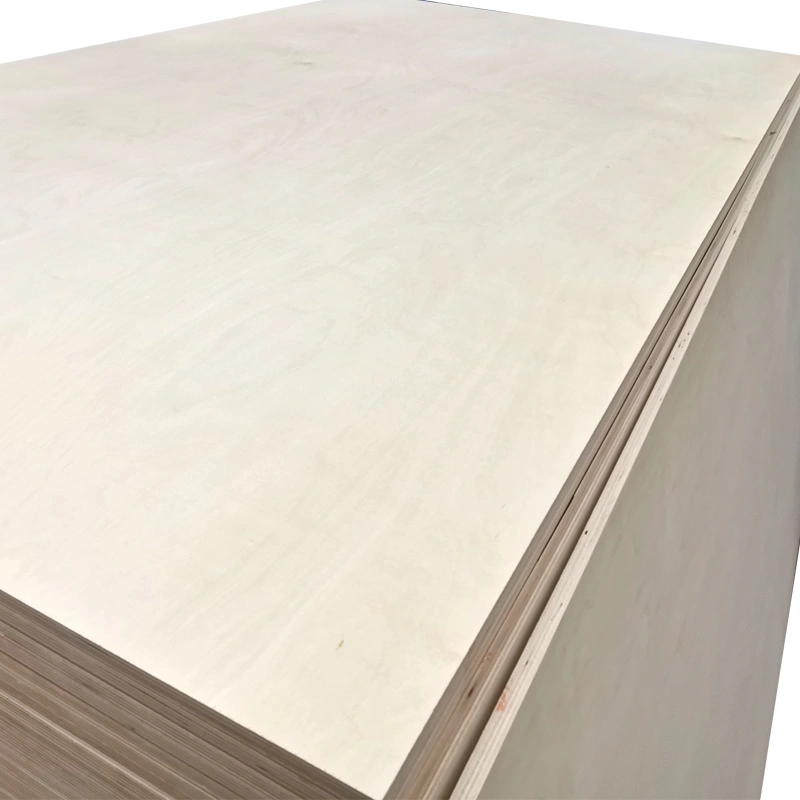 PRODUCTS PARAMETER
       Strictly control the quality of product accordin to the high quality standard.
Brand Name:Leader
Main Material:Full birch
Glue:Phenolic wbp, E0, E1,etc
Size:1220x2440mm,1250x2500mm,According to customer requirements
Density:680kg/m3--720kg/m3
Moisture:5%-14%
Thickness:4mm,6mm,6.5mm,8mm,9mm,10mm,12mm,15mm,18mm,According to customer requirements
Certification:CE, ISO9001, FSC, CARB etc.
Package:Standard export packing
    Strictly control the quality of product accordin to the high quality standard.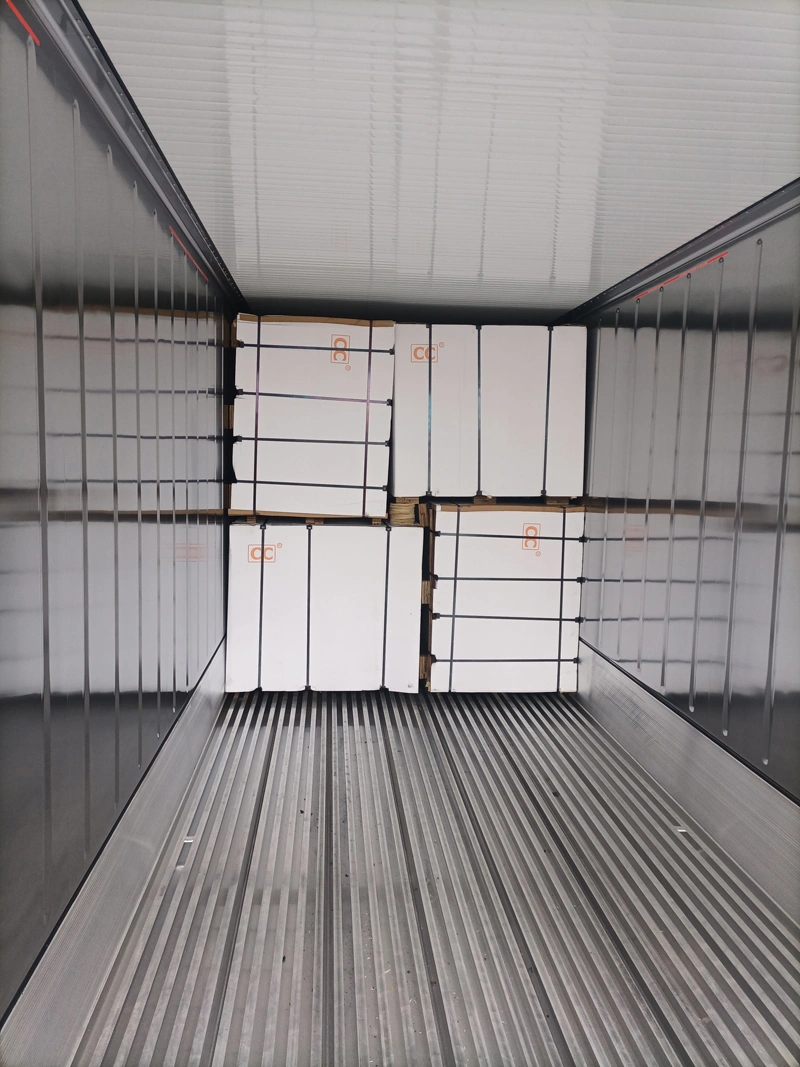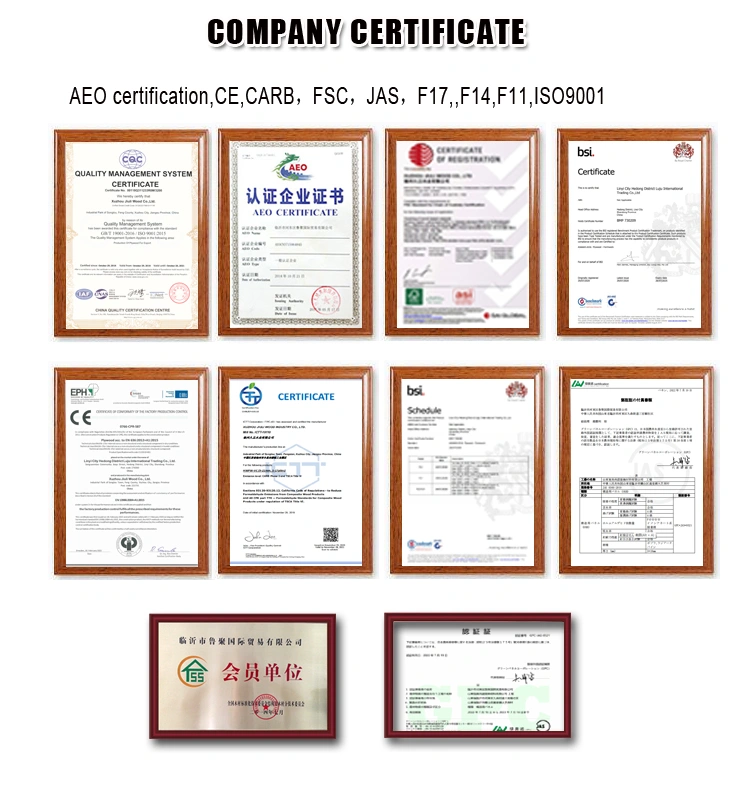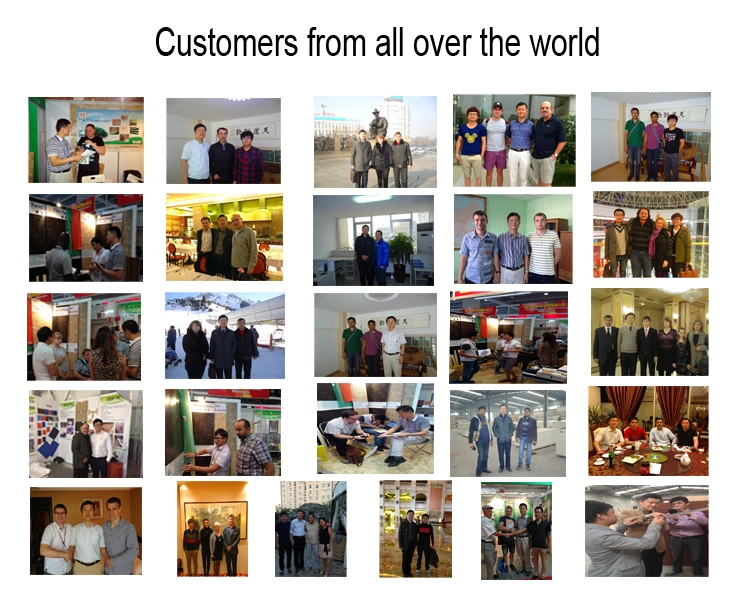 1. who are we?
We are based in Shandong, China, start from 2012,sell to South Asia(35.00%),South America(15.00%),North
America(10.00%),Africa(10.00%),Southeast Asia(5.00%),Western Europe(5.00%),Eastern Asia(5.00%),Mid
East(5.00%),Oceania(5.00%),Eastern Europe(5.00%). There are total about 201-300 people in our office.

2. how can we guarantee quality?
Always a pre-production sample before mass production;
Always final Inspection before shipment;

3.what can you buy from us?
plywood,OSB,Film faced plywood,MDF

4. why should you buy from us not from other suppliers?
We acquired AEO, F17, BPS and Independent Intellectual Property Rights, possess"CC"brand and 5 patents related OSB product. 
2production lines of OSB and 6 plywood lines. Annual exporting volume around 300000 M3.

5. what services can we provide?
Accepted Delivery Terms: FOB,CFR,CIF,EXW,DAF;
Accepted Payment Currency:USD,EUR,CNY;
Accepted Payment Type: T/T,L/C,D/P D/A,Credit Card,PayPal,Western Union;
Language Spoken:English,Chinese,Arabic,Russian
Full Birch Plywood Leader Plywood CE Certification.100% Birch veneer plywood is unique because of it's all-birch veneer core that's cross-banded and laminated with exterior grade glue, making for a superior stable sheet. 
Features Of Leader 100% Birch Plywood: Professional producing, We have a wide variety of grades veneer such as B/BB,S/BB.BB/BB/BB/CP,CP/C etc.
4x8 sheet of birch plywood means birch faced plywood.birch plywood 4x8 means 1220*2440mm birch plywood.The main specifications and dimensions included are:18mm full birch plywood and 15mm full birch plywood.LINYI LUJU INC is one of the full birch plywood manufacturers.
Full Birch plywood (birch plywood 4x8) Raw material.
We import the Birch core and surface Raw material from Europe.
We have professional teams to inspection such as moisture control, glue inspection both before production and after production, material grade selection, pressing checking, and thickness checking.
We have 18mm full birch plywood,15mm full birch plywood and 4x8 sheet of birch plywood.
The brand of Full birch plywood  is Leader(Leader Plywood or Leader  full birch plywood).We also have Film Faced Plywood, Furniture Plywood, Wood Veneer, OSB, MDF and So On.
Full birch plywood is a type of plywood that is made entirely from birch wood. Plywood is a composite material composed of several layers or plies of wood veneer, which are glued together with the grain of each layer running perpendicular to the adjacent layer. This construction gives plywood its strength and stability.
In the case of full birch plywood, each layer or ply is made from birch veneer. Birch is a hardwood known for its strength, durability, and attractive appearance. It has a pale, even color with a smooth grain pattern that features distinctive markings, such as knots and swirls. Birch plywood is highly regarded in various industries, including furniture manufacturing, cabinetry, flooring, and interior design.
Full birch plywood is valued for its superior strength-to-weight ratio, dimensional stability, and resistance to warping or shrinking. It is also known for its excellent screw-holding capacity, making it suitable for applications where secure fastening is required. The smooth and consistent surface of birch plywood allows for easy finishing and veneering, enabling a wide range of aesthetic options.
The term"full"in full birch plywood usually indicates that all the layers of the plywood are made from birch. Some plywood products may have a birch veneer only on the outer layers, with lower-grade or less expensive wood used for the inner plies. However, full birch plywood is made entirely from birch wood throughout, providing consistent quality and performance.