Issues related to Plywood
2023-05-17
What is plywood?
Plywood is a type of engineered wood product that is widely used in construction, furniture making, and other applications. It is created by bonding together multiple thin layers of wood veneers, called plies or layers, with the grains of adjacent layers oriented perpendicular to each other. This cross-grain arrangement gives plywood its strength, stability, and durability.
The manufacturing process of plywood involves several steps. First, logs are peeled or sliced into thin veneers. These veneers are then dried to remove moisture and increase their strength. Next, the veneers are layered and bonded together using adhesives, such as phenolic resins or urea formaldehyde, under high pressure and heat. The number of layers and their thickness can vary depending on the desired strength and application of the plywood.
Plywood comes in different grades, ranging from construction-grade plywood used for general applications to higher-grade plywood used in furniture and high-end cabinetry. The quality of plywood is determined by factors such as the quality of the veneers, the type of adhesive used, and the manufacturing process.
The benefits of plywood include its strength, dimensional stability, and versatility. It is stronger and more stable than solid wood of the same thickness, making it suitable for structural applications. Plywood is resistant to warping, cracking, and shrinking, and it offers good resistance to moisture when properly sealed or finished. Its cross-grain construction also minimizes the expansion and contraction of the wood due to changes in humidity, which helps maintain its shape and integrity over time.
Plywood is used in various applications, including construction (roofing, flooring, wall sheathing), furniture making, cabinetry, doors, packaging, and decorative purposes. It can be easily cut, shaped, and joined using common woodworking tools and techniques.
Overall, plywood is a versatile and widely used material that offers strength, stability, and durability in a cost-effective manner. Its engineered construction makes it an excellent choice for a wide range of applications in both residential and commercial settings.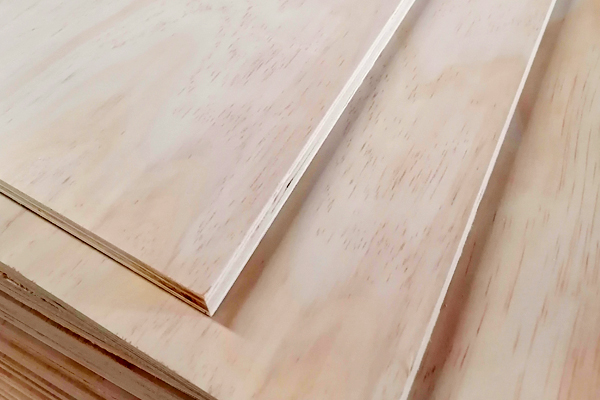 What are the quality indicators of plywood?
When assessing the quality of plywood, several indicators can help determine its suitability for specific applications. Here are some key quality indicators to consider:
Grade: Plywood is graded based on its appearance, strength, and intended use. Different grading systems exist, such as the American Plywood Association (APA) grading system. Grades may include A, B, C, D, or combinations like AB, BC, CD, etc. Higher-grade plywood generally has fewer defects, such as knots or voids, and is suitable for applications where aesthetics are important, while lower-grade plywood may have more defects but still possess structural strength.
Veneer Quality: Examine the quality of the wood veneers used in the plywood. High-quality veneers should be smooth, free from splits, cracks, or other defects, and have consistent thickness. Look for tight and even grain patterns, as these contribute to the overall strength and appearance of the plywood.
Core Gaps and Voids: Check for any visible gaps or voids between the layers of plywood. Quality plywood should have minimal gaps or voids, as these can weaken the structure and affect its durability. Press down on the plywood surface to detect any soft or hollow areas, which may indicate voids within the core.
Bonding Strength: The strength of the adhesive used to bond the veneers together is crucial. Plywood should have strong and durable bonding between the layers. Look for consistent and even glue lines throughout the panel, without any delamination or separation of layers.
Moisture Resistance: Plywood may be treated or labeled for specific levels of moisture resistance. If the plywood will be exposed to moisture or used in high-humidity environments, it is important to choose a grade with suitable moisture resistance. Plywood with proper moisture resistance helps prevent warping, swelling, or rotting.
Dimensional Stability: High-quality plywood exhibits good dimensional stability, meaning it is less prone to expanding, contracting, warping, or twisting when exposed to changes in temperature or humidity. Look for plywood that has been properly dried and is manufactured to minimize dimensional changes.
Formaldehyde Emission: Plywood may be labeled with formaldehyde emission standards, such as CARB (California Air Resources Board) Phase 2 or E0/E1 standards. These indicate the amount of formaldehyde released from the plywood, which affects indoor air quality. Choosing plywood that meets or exceeds the required standards can be beneficial, especially for interior applications.
It is important to note that quality indicators may vary depending on the intended use of the plywood. Consider the specific requirements of your project and consult industry standards or experts to ensure you select the appropriate grade and quality of plywood for your needs.
What are the typical types of plywood?
There are several types of plywood available, each designed for specific applications and with different characteristics. Here are some of the typical types of plywood:
Softwood Plywood: Softwood plywood is made from softwood veneers, such as pine, fir, or cedar. It is commonly used in construction, roofing, and subflooring due to its cost-effectiveness and structural strength.
Hardwood Plywood: Hardwood plywood is made from hardwood veneers, such as oak, birch, or maple. It is often used in furniture making, cabinetry, and decorative applications due to its attractive appearance and durability.
Marine Plywood: Marine plywood is specifically designed for use in high-moisture environments, such as boat building or outdoor applications. It has superior resistance to water and moisture damage and is typically made with waterproof adhesives.
Exterior Plywood: Exterior plywood is suitable for outdoor use where it may be exposed to moisture, but not to the same extent as marine plywood. It is commonly used in construction, siding, and outdoor furniture. Exterior plywood is typically made with moisture-resistant adhesives.
Structural Plywood: Structural plywood is designed for applications where strength and load-bearing capacity are crucial. It is used in construction, flooring, and structural components such as beams and joists.
Decorative Plywood: Decorative plywood, also known as veneer plywood, features a high-quality veneer layer on the face, giving it an attractive appearance. It is often used in furniture making, interior paneling, and decorative applications where aesthetics are important.
Fire-Rated Plywood: Fire-rated plywood is specially treated to offer enhanced fire resistance. It is used in applications where fire safety is a concern, such as wall partitions and ceilings.
Flexible Plywood: Flexible plywood, also known as bendable plywood or wiggle board, is manufactured with thin plies that allow it to be easily bent or shaped to fit curved surfaces. It is commonly used in furniture making and architectural designs that require curved elements.
These are some of the typical types of plywood available in the market. It's important to select the appropriate type of plywood based on the specific requirements of your project, considering factors such as strength, moisture resistance, and appearance.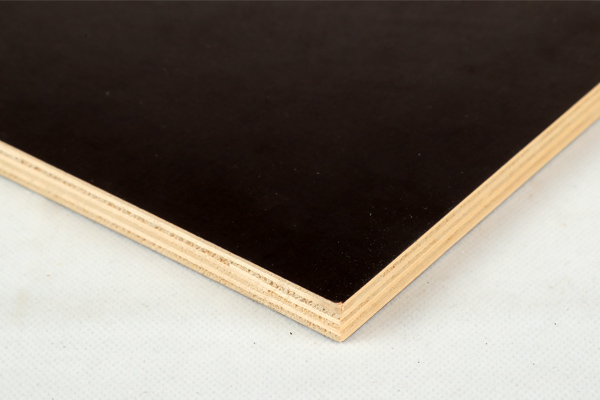 What are the size specifications of plywood?
Plywood comes in standard sizes, which may vary slightly depending on the region and manufacturing practices. Here are the typical size specifications for plywood:
Length: The standard length of a plywood sheet is 8 feet (96 inches).
Width: The standard width of a plywood sheet is 4 feet (48 inches).
Thickness: Plywood is available in various thicknesses, typically ranging from 1/8 inch to 1-1/2 inches. Common thicknesses include 1/4 inch, 3/8 inch, 1/2 inch, 5/8 inch, 3/4 inch, and 1 inch. However, thicker or thinner plywood may also be available for specialized applications.
Length: Metric plywood sheets are often available in lengths of 2440 mm or 2500 mm.
Width: Metric plywood sheets are typically 1220 mm wide.
Thickness: Metric plywood thicknesses may vary, ranging from 2 mm to 25 mm.
It's important to note that while 4x8 feet is the most common plywood sheet size, larger or smaller sheets may be available depending on the manufacturer and the specific requirements of the project. Some suppliers may also offer cut-to-size or custom-sized plywood sheets to accommodate unique needs.
Additionally, it's worth mentioning that plywood can be trimmed or cut down to smaller sizes as needed, using common woodworking tools. This flexibility allows for customization and precise fitting in various applications.
When purchasing plywood, it's recommended to verify the exact dimensions with the supplier to ensure you get the appropriate size for your project.
What are the adhesives used for producing plywood?
Various types of adhesives are used in the production of plywood to bond the wood veneers together. The choice of adhesive depends on the intended use and specific requirements of the plywood. Here are some common adhesives used for producing plywood:
Phenol Formaldehyde (PF): Phenol formaldehyde adhesive is a thermosetting resin that offers excellent durability, water resistance, and bonding strength. It is commonly used in exterior-grade plywood, marine plywood, and other applications where moisture resistance is essential.
Urea Formaldehyde (UF): Urea formaldehyde adhesive is a widely used adhesive in plywood manufacturing. It provides good bonding strength and cost-effectiveness. UF adhesive is typically used in interior-grade plywood and applications where moisture resistance is not a primary concern.
Melamine Urea Formaldehyde (MUF): Melamine urea formaldehyde adhesive is a modified version of UF adhesive. It offers improved water resistance and bonding strength, making it suitable for applications that require enhanced durability, such as exterior-grade and marine plywood.
Phenol Resorcinol Formaldehyde (PRF): Phenol resorcinol formaldehyde adhesive is a high-performance adhesive known for its exceptional strength, durability, and resistance to moisture, heat, and chemicals. It is commonly used in specialty applications, including structural plywood, aircraft plywood, and applications that demand superior performance in harsh conditions.
Polyvinyl Acetate (PVA): Polyvinyl acetate adhesive, also known as white glue or wood glue, is a water-based adhesive used primarily for interior applications. It offers good bonding strength and is commonly used in general woodworking, furniture making, and non-structural plywood.
Epoxy: Epoxy adhesives provide excellent bonding strength, durability, and resistance to moisture and chemicals. They are commonly used in specialty plywood applications, such as marine plywood, where exceptional water resistance and durability are required.
It's important to note that the choice of adhesive can impact the specific properties of plywood, such as its water resistance, structural integrity, and suitability for different environments. Manufacturers follow industry standards and regulations to ensure that the adhesives used in plywood production meet the required quality and safety standards.
When selecting plywood for a specific application, it's essential to consider the adhesive type used and choose plywood with the appropriate adhesive that matches the intended use and environmental conditions.
What are the raw materials used for producing plywood?
The production of plywood involves the use of various raw materials. The primary raw materials used in plywood manufacturing are:
Wood Veneers: Wood veneers are thin slices or sheets of wood that form the outer layers of plywood panels. Veneers are typically sourced from different tree species, including both hardwoods (e.g., oak, birch, maple) and softwoods (e.g., pine, fir, cedar). The quality and characteristics of the veneers influence the strength, appearance, and performance of the plywood.
Adhesives: Adhesives are crucial in bonding the wood veneers together to form a plywood panel. Different types of adhesives are used, as mentioned in the previous response, such as phenol formaldehyde (PF), urea formaldehyde (UF), melamine urea formaldehyde (MUF), phenol resorcinol formaldehyde (PRF), polyvinyl acetate (PVA), and epoxy. These adhesives provide the necessary bonding strength and durability.
Coatings and Preservatives (Optional): Depending on the intended use and specific requirements, plywood may undergo additional treatments. For example, certain types of plywood may be coated with finishes or sealants to enhance their appearance, protect against moisture, or improve resistance to wear and tear. Additionally, plywood used in outdoor or high-moisture applications may be treated with preservatives to enhance its resistance to decay, insects, or fungal attacks.
Other Manufacturing Components: In addition to the primary raw materials mentioned above, the production of plywood involves other components and processes. These can include wax or release agents to prevent sticking during pressing, and in some cases, dyes or additives may be used to achieve specific colors or performance characteristics.
It's worth noting that sustainable forestry practices and responsible sourcing of raw materials are essential considerations in plywood production. Many plywood manufacturers adhere to certifications such as the Forest Stewardship Council (FSC) or the Programme for the Endorsement of Forest Certification (PEFC) to ensure that the wood used in their plywood comes from responsibly managed forests.
By carefully selecting and combining these raw materials, plywood manufacturers can produce high-quality, durable, and versatile plywood panels for various applications in construction, furniture making, packaging, and more.